Changing your hair color nowadays can be overwhelming. A simple scroll through social media may introduce you to various treatments and confusing terms like toner and gloss, lowlight, Balayage, and Ombre. These last two treatments are some of the long-lasting trends in the beauty scene which have been around for more than a decade.
In this article, we try to explain the process, similarities, differences, and all you need to know about balayage and ombre and bring you the best balayage and ombre salons and stylists around you to make sure you get the best treatment for the best price!
Balayage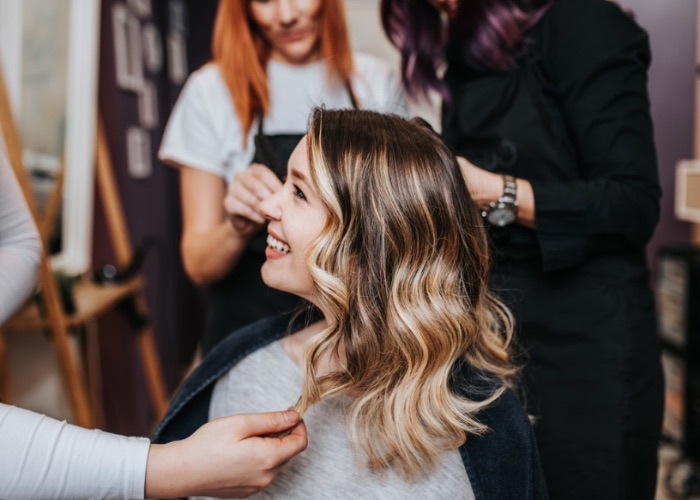 If your hair is medium to long, a balayage is an excellent natural-looking hair color service to discuss with your hairdresser. Balayage is achievable in many color options, and it is a hair color technique that requires a lot less maintenance than other hair color options like platinum blond or highlights.
Balayage means 'to sweep' or 'to paint in French. The technique aims to bring you natural-looking sun-kissed hair achievable through your stylist dying your hair with her fingers instead of foils. This freehand technique is applied closely to pieces of hair with softness at the roots and a thicker application towards the ends. Balayage is a popular hair dye trend that carries a more subtle regrowth look than traditional hair color techniques like highlights. In a balayage hair transformation, less is more, so the stylist tends to place the colors softly to perform a natural-looking hair dye. Balayage doesn't involve completely dying or bleaching all of your hair, so it is safe to say that balayage is less damaging than many other hair color services.
Performing Balayage generally takes less time and energy than painting hair dye onto a full head of foils. Balayage typically takes about 45 minutes to 1 hour, depending on the length and thickness of your hair, and then there is an additional hour for the hair color to process.
Balayage is a freehand technique, and it could take your hairdresser some time to perfect your natural-looking color application, which explains the higher prices of a balayage. Balayage prices start from $200 when performed at a mid to high-end salon for long hair and slightly less if you have shorter strands. Curly, straight, medium and short hair can benefit from the versatility of a balayage service, so you can talk to your hairdresser about your budget and come up with a plan you're comfortable with.
Another great thing about a balayage is that it can last 12-14 weeks! So by not having to visit your hairdresser frequently for touch-ups, you'll be cutting down on the cost of maintaining your hair. Since balayage highlights will grow out much more naturally than regular highlights, you can enjoy a more extended grow-out period and be carefree!
Ombre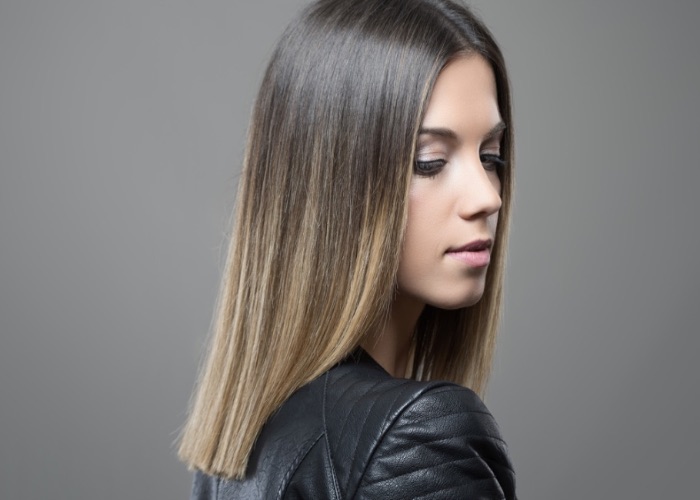 And now, we get to ombre hair. Pretty similar to balayage but with a few key differences, the Ombre hair dye is a service that leaves the top or crown of the hair untouched as your natural hair color, followed by painting or blending hair dye in gradually lighter shades throughout the middle and ends of the hair. Translated from French, the word ombre means shade or shadow. In the hair color and hairdresser world, ombre refers to a dramatic, two-toned hair color effect that tends to have darker shades at the top but gradually lightens towards the middle and ends of the hair. Your hairdresser can do an ombre in any color combination, including brown, different types of blonde, red, or in more bold colors like purple, pink, blue, rainbow, or white. The most natural-looking ombre can be seen on brown hair because plenty of brown tones or highlights are easy to blend and can be mixed to shape the ombre.
The possibilities are unlimited with an ombre hair. It is versatile and genuinely customizable to any unique taste and style. To complement your individuality, you can go with colors like grey, black, silver, dark brown, caramel, dark green, or black. Like balayage, ombre doesn't require frequent touch-ups since the roots are usually left natural, so as it grows out, it tends to change and transform, which can please creative clients.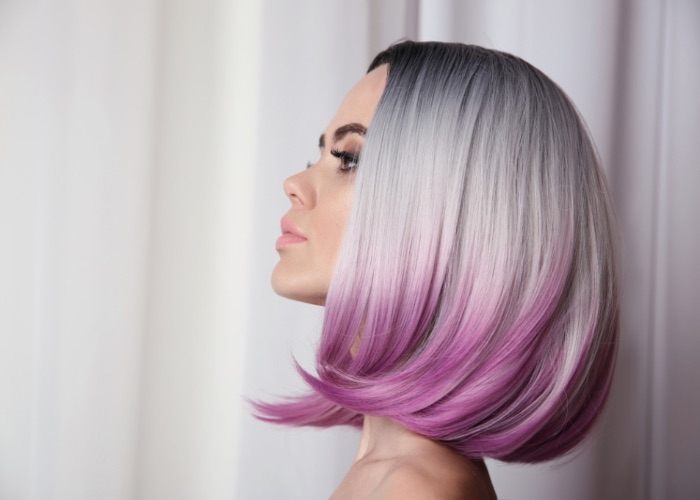 If you want a different style, you could also try a reverse ombre, which is the opposite of an ombre. In a reverse ombre, the hair is lighter at the crown and gradually becomes darker as you move towards the ends of the hair. Reverse ombre is one of the latest trends in the beauty scene that can truly freshen up your looks. To achieve a light-colored ombre, you will have to thoroughly bleach your hair, which can be quite damaging. Hairdressers are trained to bleach hair safely, but it is essential to closely follow the prescribed at-home aftercare to help maintain the integrity of your hair after the treatment.
A two-toned ombre service is usually priced differently from salon to salon and based on the hairdresser's experience. An ombre performed by a skilled hair professional usually costs between $80 to $200 and up. Hairdressers also consider the length and thickness of their client's hair since this will determine how much hair color they will need to use.
An ombre will not need a recoloring session for about 10 weeks after the initial appointment and will naturally grow out to last much longer than many other hair color services. If an ombre looks natural from the crown to the middle of the hair, it will continue to grow out seamlessly. If you choose to extend the life of your ombre, you can keep your root color natural and choose ombre colors that closely match and blend with your natural hair color.
Balayage and ombre are pretty similar. So similar that some stylists use them interchangeably, but technically, they are different procedures.
So, what is the difference between a balayage and an ombre?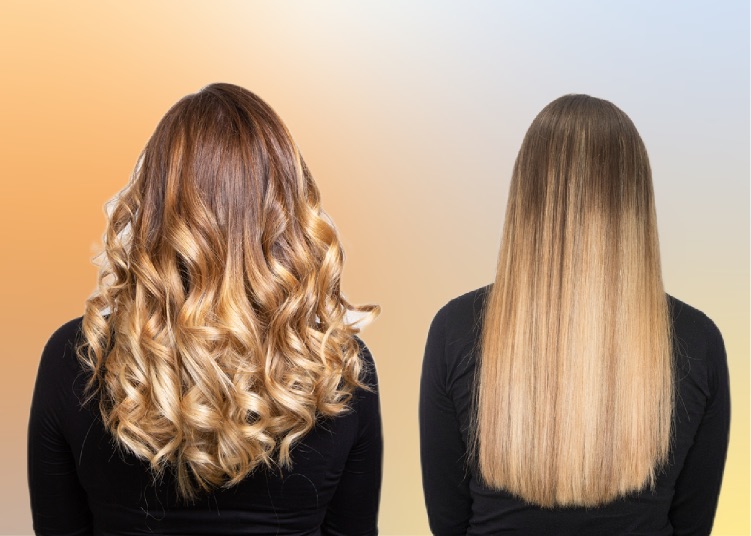 When a colorist tries to tell the difference between an Ombre and a Balayage, some clients think that hair professionals speak a confusing language about hair and hair color to justify a higher price.
But in reality, Ombre refers to the actual style, a dramatic, two-toned hair color effect achieved by lightening the hair from the top towards the ends. An ombre is like color blocking, and it does not leave any dark pieces at the bottom since the color gradually transitions from dark to light.
However, Balayage is a technique that involves sweeping hair color onto small triangular sections of hair. Then, the stylist sweeps the hair color with a brush to achieve a natural color transition down the length of the hair. The balayage technique leaves dark pieces on the bottom to create dimension and a natural look. Hairdressers describe a balayage as sun-kissed highlights throughout the hair, and it has less maintenance than an ombre. So balayage is the technique itself, but ombré is a style of color that is achieved with the balayage technique. Ombre is defined by the contrast of color between the roots and the ends of the strands, starting from darker shades and ending with the lightest.
So Balayage doesn't have to be ombre, but ombre has to be balayage.
Now that is going to stick in your mind forever.
We tried to cover all you need to know about two of the most popular hair services, balayage, and ombre. We hope it helped you understand these gorgeous styles better to make a better decision for the future of your hair.
Beautster brings you all the hair colorists and hair color salons around your location specializing in balayage and ombre to help guide you through finding the best option for yourself! Click on this link to have a look, check out their calendar, and book a consultation session immediately to ensure your hair's well-being and enjoy having the hair of your dreams!