In this article, we try to bring you a quick summary of lash extensions, lash lifting, and lash linting, and we introduce a few guidelines that can help you choose the best treatment for your beautiful lashes.
They say the eyes are the windows to the soul. If that is the case, then eyelashes are probably their curtains. And everybody notices the difference between a simple windowpane and a window with attractive curtains around it!
There are plenty of different eyelash treatments available at every beauty salon, aiming to enhance the appearance of your natural lashes. But picking the best treatment for your lashes can be a little bit confusing. In this video, we try to break down the most popular eyelash treatments, go through their procedure, find out about their effectiveness and pricing, and guide you through choosing the best option based on your lash type, eye shape, and more.
Eyelash Extensions
The most popular and noteworthy lash treatment is Eyelash Extensions. Eyelash extensions come in different shapes and sizes. There are semi-permanent synthetic extensions, ones that are made from artificial or natural mink fur or other versions made from silk fibers. And then there are three different types of lash extensions based on their shape. Classic extensions are simply added to your natural lashes in a 1-on-1 ratio to make them look longer. Then, volume extensions are like small fans, adding 2 to 6 lash extensions to each natural lash root. Finally, hybrid lashes are basically a mix of classic and volume lashes to bring the client the best of both worlds.
Eyelash extensions are applied strand-by-strand to your natural lashes to enhance the beauty of your eye. About 80-140 extensions are added per eye in a lash extension procedure. The specialists use semi-permanent glue formulated not to irritate or damage your natural lashes. The extensions are not attached to the skin. Instead, they are connected to the eyelashes to add more volume. Adding extensions to your lashes takes about one to two hours, depending on the desired volume. Clients can comfortably lay down on the salon chair with their eyes closed as lash extension treatment is a pain-free and relatively easy process.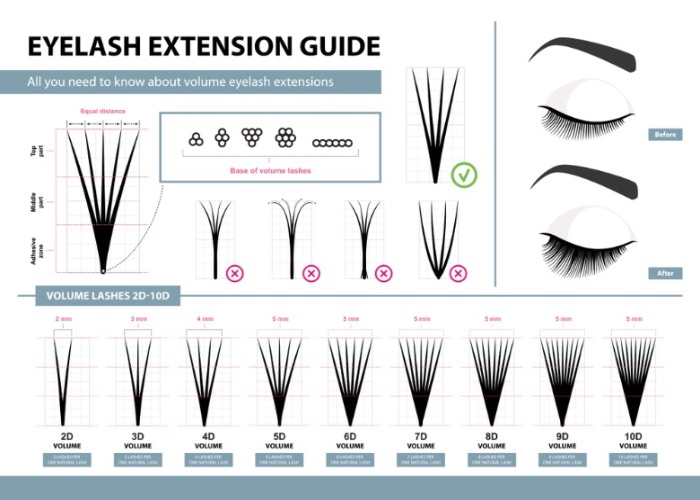 The result of lash extensions is suitable mainly for clients looking for a more dramatic look. Lash extensions can be customized much more than other lash services as there are so many textures, types, and sizes to choose from.
How long do lash extensions last?
From 5 to 6 weeks
How much do lash extensions cost?
About $160 for classic lashes, 190$ for hybrid lashes, and $230 for volume lashes.
Lash refills cost on average $70 for classic fills, 85$ for hybrid fills, and 95$ for volume fills.
Eyelash Lift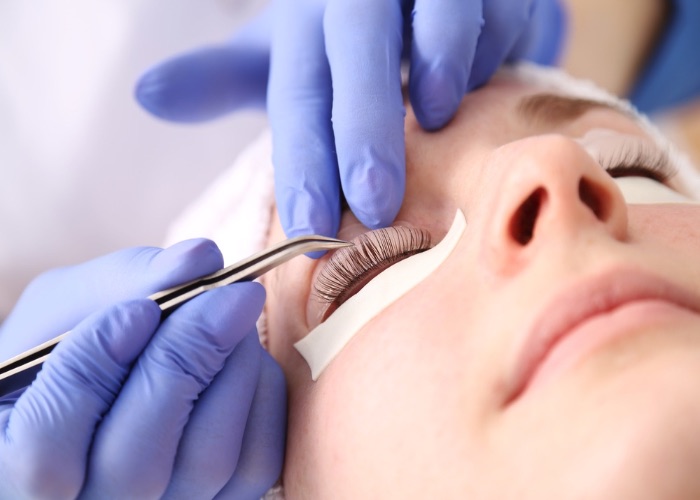 The next process is eyelash lift which is also known as eyelash perm. A lash lift curls your lash from the base to the tip so that you can see its entire length. Lash lift is a sensitive process, which demands a lot of focus and expertise, so it is recommended to ask a certified professional to carry out the treatment. Lash lift is a relatively quick treatment that takes up to an hour of your time to transform your lashes.
Lash lifts will minimally enhance your natural lashes, meaning that They won't create texture and won't add color, shape, or dimension to your eyes. Also, Because there is no added length to the lashes, You must have at least a 4mm lash to notice a difference after getting this service.
Lash lifts are ideal for those who don't want the maintenance or added volume of extensions as You don't need to come in as frequently for touch-ups as you do with extensions.
How long does eyelash lifting last?
From four to six weeks
How much does lash lifting cost?
The prices of a lash lift range from $60 to $100, depending on the lash technician and salon.
Eyelash Tint
Finally, there is Eyelash Tinting. When a lash technician tints your eyelashes, she tries to dye your lashes to a darker color to make them more noticeable. Tinting can be an excellent choice for people with light or blonde lashes. Eyelash tinting only takes about 15 minutes to be finished and is an ideal solution for those trying to make their lashes stand out by making them darker.
Tinting offers you natural and effortless lashes that emphasize your eyes. The best part is that they are still your lashes, but better.
How long do tinted lashes last?
From three to four weeks
Hou much does lash tinting cost?
Based on the location and the stylist, they tend to cost between $20 to $40.
Which eyelash treatment should you pick?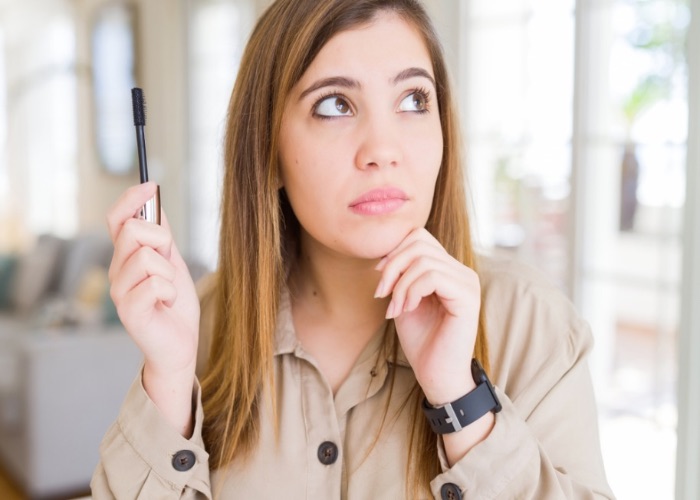 Now that we know all the basics of different eyelash treatments, we get to the million-dollar question.
In short, you can go with whichever treat that you desire. But we introduce a few guidelines that are worth considering to choosing a treatment that matches your face, suits your lifestyle, and doesn't put your natural lashes at risk.
Here are a few factors that you have to consider before going for a lash service:
Eyelash type and characteristics
The first thing to consider is the current characteristics of your natural lashes. For example, If you have sparse lashes, volume eyelashes will help fill in the gaps. But going for mega volume lashes might now be a good idea, as sparse lashes will not be able to support heavy extensions. Perhaps a lighter volume or hybrid set may be the best choice in this case. Adding extra volume to thicken natural lashes may not look very nice, so you can simply increase the length and curl of your lashes by going with classic extensions. An experienced lash specialist can guide you personally through all the necessary considerations before the treatment.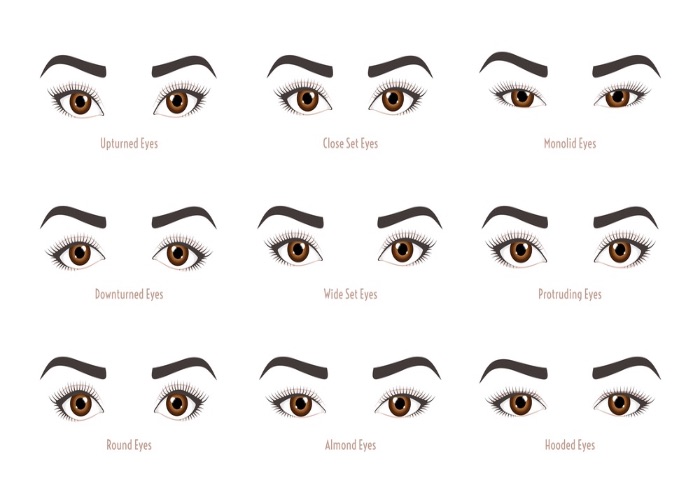 The next important point is the Eye shape. The shape of our eyes plays a big part in choosing your lash treatment, and we can style the lashes to flatter or change the eye's appearance. Round eyes can be elevated with the cat-eye application, and small eyes may be enlarged with open-eyed methods. If you have Hooded, mature, or monolid eyes, enhancing your lashes can be challenging as the heavier browbone or loose skin may prevent you from showcasing your lashes. With these eye shapes, stylists aim to elongate the lashes and curl them over the brow, making them appear more visible.
You should also discuss your lash health with your stylist because, for example, weak and brittle lashes will not be strong enough to support the extra weight of an extension. As for the damaged lashes, they will need time to recover and re-grow before an eyelash treatment is carried out.
Finally, Yout must definitely consider your lifestyle before going through a lash extension procedure. Lash extensions do require care and attention. So if you are the kind of person who works out or swims a lot, are exposed to high heat or steamy conditions, sleeps on their front, or likes to wear makeup regularly, you will find out that your extensions won't last quite as long as they do on others.
Frequently Asked Questions
Which eyelash treatment is best?
It depends on many factors, such as your lash length and lifestyle, but lash extensions are some of the most popular and versatile treatments that can enhance every lash out there.
Are eyelash extensions safe?
The only possible damage caused by eyelash extensions is the direct exposure of your eyes to the chemical glue, which can be avoided by going through the procedure with an experienced licensed lash technician.
Is eyelash tinting damaging?
Like many other beauty treatments, the chemical-based dyes used during lash tinting may cause irritations and damage your eyes if overexposed. However, using plant-based dyes and visiting an experienced and certified lash maker can prevent possible injuries and allergic reactions.
It's important to note that there isn't a one-size-fits-all lash service, so it's essential to go to a lash studio or salon with professional lash stylists. Booking a consultation session with an experienced eyelash expert can guarantee a desirable result that enhances your lashes and eyes, protects you from any risks, and suits your lifestyle.
Beautster has brought the best eyelash salon and studios around you and made them available for booking! Click here to go through all the best stylists and lash experts, check their location, services, and prices, and book a seat right away!