It is not often to see a local business continue to perform at the highest level for a long time. It is even harder for a beauty business to keep up with the everchanging trends of the industry and to serve its client base for decades. Well, thanks to the brilliant mind, skillful hands, and professionalism of a strong woman, Carrie'l salon and spa has become one the beauty icons of Edmonton, and has kept delivering international-level beauty service for nearly 40 years.
We were lucky to sit down with Carrie Stogryn, the founder, CEO, and head stylist of Carrie'l salon and spa, and asked her about the start of her career, the ups and downs, and how she manages to take care of herself amidst the challenges of running a business for such a long time.
So, Carrie, when did you figure out that you wanted a career in hair?
Well, I started very young. I was probably 12 and always wanted to do everybody's hair. Instead of how everybody played with Barbies, I actually always did my friends' hair. I know probably at 6, we were playing hairdresser, and my neighbor cut my bangs right off, and it was my first pixie cut. Starting very young, I was lucky my mother always went to very good salons at the time, like real stylists and not just the old school salons. By the time I was in grade nine, I was taking my friends home from school and cutting their hair. I would do all the guy's hair, and I had no idea what I was doing, of course!
On one anniversary of my grandparents, I was about 14, and I did a box color at home. I got dark hair in my hair and tried to be blond, and my hair turned out kind of bright red, so my mom sent me to the salon to start fixing it because of my grandparents' anniversary. Even at that time, they started doing reverse highlights. I had some darker hennas put in, all for a color correction. Those salons were trendsetters in the early 70s. Many of their stylists came from England or fashionable salons, and soon after that, I applied to be an apprentice or shampoo girl on weekends.
I was about 14 when I started shampooing hair, and they did a lot of blowdrying training. And that's sort of where it all started. From 14 years old, any part-time jobs I had were working in a salon, shampooing, learning to blowdry, and of course, watching the stylist and going home and thinking I could cut everybody's hair on the side! I was an apprentice at a salon called Keith, which was in this back alley in Edmonton just off 101st street. Keith was a very British hairdresser and really old school. So if I didn't sweep the floor right, they would take that broom out of my hand and sweep it in the middle of everybody. But the training was good. So before going to hairdressing school, I could say I had fairly done a large percentage of an apprenticeship. So the desire was always there.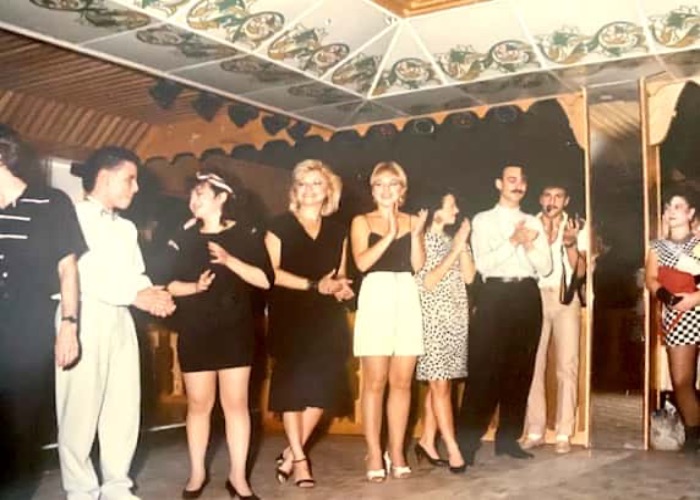 I'm pretty sure you were really talented, which shows in your career, but you know, along the way, did you ever try out anything else? Did you have doubts about being a hairdresser?
I didn't try anything else, and doubts? No. Of course, my grandparents and my family felt at the time hairdressing was "you're just a school dropout." I did want to go into medicine, so it was a hairdresser or a doctor. I wanted to be a pediatrician, but I never did try it. There was this one time that I went home ready to go back to school, probably in about 1980, and I was a young hairdresser at the time. But Milo, I was doing very well as a hairdresser, and I'd leave work one day I bought a sports car on my way home from work!
What is your favorite part about doing hair?
I'm excited because today is my favorite part! I love planning a client's hair, consulting, and working on maintaining it. I love being with them and going for something that suits their style and personality, which makes my client happy! I mean, this is still the biggest part. Being with the client, because I'm unfortunately running the business now, I'm always with them, and it's my favorite part. I keep getting there and leave there quite exhausted, but I'm happy, motivated, and ready for the next day! So it's the people and making them happy.
You mentioned that you worked for other people before. When was the time when you felt like you were ready to start your own business? When was your "I'm ready" moment?
Well, I thought I was ready when I was 18, which was a big mistake. I didn't move at that time. But all of a sudden, in the early 82, I decided this was it, and it was time. I think the salon I've been working at for years was going through a bit of an evolution, and of course, I, a young, little hot stylist there, thought I could do something better. I wanted a great place for clients and hopefully a great place to work. I think it was a destiny that I was going to do it, Milo. That was the year it just decided to happen, in the worst economy. But I was young, I didn't know any better, and that was it.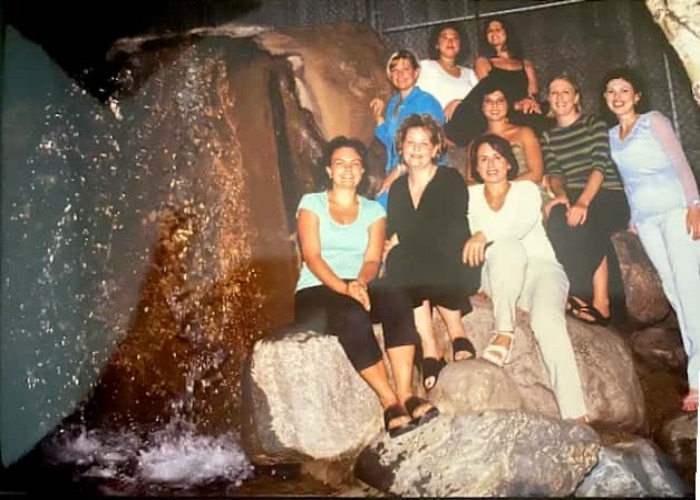 I'm pretty sure you faced many obstacles along the way because it's really hard to start your own business, but what was the biggest obstacle you faced along the way?
I'm still going to say Covid. Of course, we've had many obstacles, especially financial problems, and being a stylist and artist that needs to be a businesswoman is probably the biggest thing. Needing to know when you have to make a business decision rather than the artistic side of your passion. However, when covid hit and my business got closed without me having any control over it, it was the first time in my life that I felt like I had absolutely no control. The devastation of that happening and closing my doors really hit me and was one of the hardest things.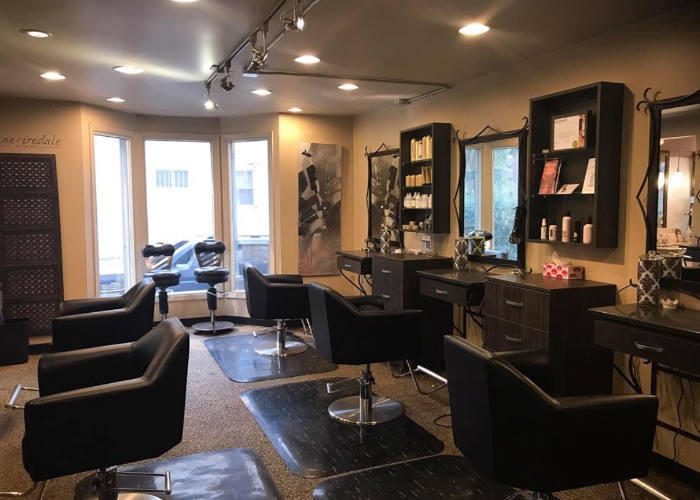 You're a pretty busy woman. You're running the business, you're doing the hair, you go around the world, and you want to educate yourself, but do you often find the time to take care of yourself? How do you practice self-care?
I notice that there is a lot of talk about self-care, and most of us are bad at it. So I try to take my mind off work from time to time. I think the exercise, going for a walk at times, and working out has been good because it takes your mind off the other things, and you're not thinking about your staff for every minute because you're focussing on what you're doing. I guess that's a hard thing because, as a hairdresser, we teach a lot of self-care, but sometimes we put ourselves second. Younger people are a lot better than somebody that's been in this industry forever. Sometimes we don't even eat, so I try to practice and make sure I eat my lunch that I took with me and do things like that.
Being at a business for such a long time, you know that the trends always change, and everything is always evolving. Do you do anything on a daily basis to really be creative to keep up with the youngsters and foster your creativity all the time?
I think everything I do is about that! I'm always looking at street fashion. I'm looking at what's going on around me, and I'm trying to be very perceptive in truly what's going on. I look at the streets, I look at people, and what they're wearing. Of course, everything doesn't always translate right into the salon, but you can see the styles changing, and it is like evolution. For example, If shoulder pads get bigger, hair might get a little bigger to balance it off because you are not going to have a little head with bigger clothes and vice versa. I don't want to say architecture and design, but maintaining the habit of always looking at what's happening around you. The young people and where they are at are always inspirations of fashion. It evolves into what you're doing, so I would say I'm always looking.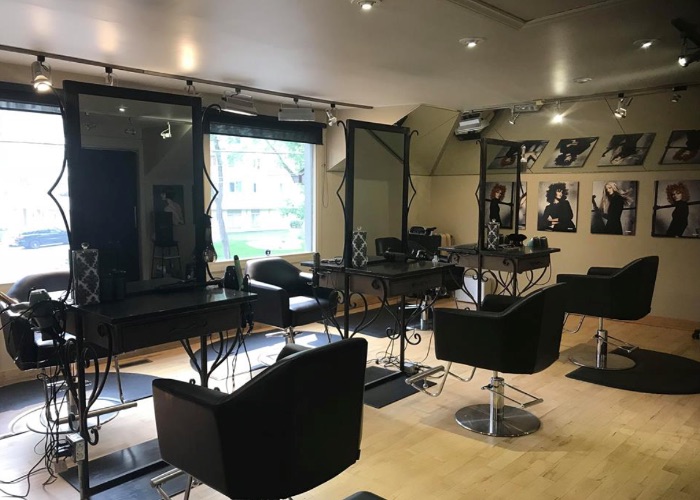 Do you have any advice on the up-and-coming artists who aspire to have their own business? Entrepreneurship is something that everybody's dreaming of now, but it's pretty hard, as you mentioned. What is your advice for the youngsters?
Well, I would say don't rush, surround yourself with people in other businesses, because you are going into a business now which is very different from being just behind the chair. I would say always follow your vision. If you have a vision, that's what's going to get you through all the hard times. You go back, think of your vision, and work towards the vision. At times when you are in trouble or at times, you feel lonely or depleted, think of what your vision was. Go back to those principles. Your principles could be who you were or what you were trying to create because if you follow that part of you, you can create success. If you make a mistake, it's okay because you made a mistake, and we all learn. It doesn't mean it's a big mistake, it's a learning mistake. We learned from things around us, too. So I think it always goes back to that real vision that you started with. For me, it has happened many times. We change paths. I opened Carrie'l in 83, and we're working on getting to 40. My goal now is to make it to 40 years in business and still be a salon that isn't dated, isn't old-fashioned, hires young people, wants to be inspirational for the future, and is safe for the clients. But every once in a while, I have to go back to those principles of what my vision was when I was 21 years old. We gotta evolve with everything but still go back to those real principles!